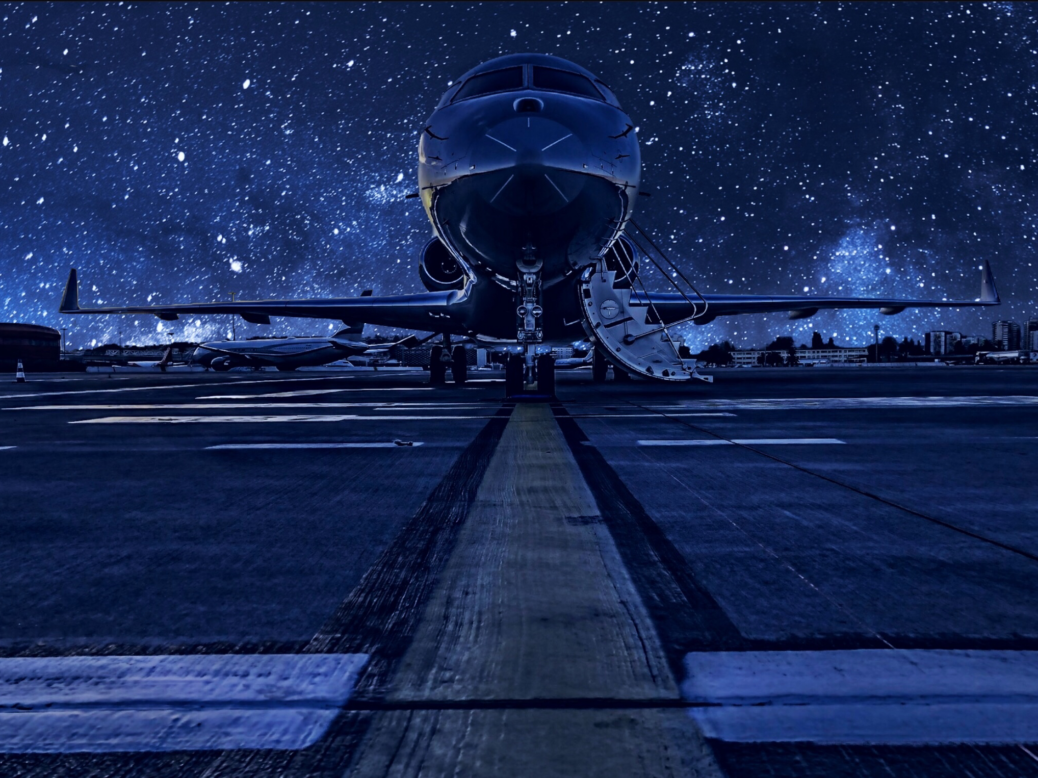 The dawning of December brings three inevitabilities: that winter is officially upon us, the festive season is well underway, and – of course – the ultimate party night, New Year's Eve. Yet again we're bulk ordering the champagne, digging out our most sparkling evening wear, and frantically trying to sort plans to bring in the new year. Enter: VistaJet.
No stranger to playing host to a good time, VistaJet proposes the celebration of several midnights across the night, by flying across multiple time zones. Its flagship aircraft, the Global 7500, is able to fly a whooping 17 hours without having to break to refuel, rendering VistaJet perfect for such a thrilling entry – and reentry – into 2023.
One particular route suggested is between two of the world's most fabulous metropolises, Tokyo to Los Angeles. The two party cities, based on opposing sides of the globe, are separated by a cool 17 different time zones meaning you can start the celebrations in Tokyo, and celebrate all over again in California.
[See also: VistaJet Pioneers Greener Future for Aviation]
What to do onboard, however, is a different matter entirely. Yet again, VistaJet has the answers. Clients of the world's first and only global business aviation company will know the brand is particularly committed to its gastronomical prowess, and New Year's Eve will only raise the stakes, if not steaks.
With tables set using porcelain tableware, crystal glassware and luxury designer Christofle silver, VistaJet will be continuing its tradition of recruiting the world's most sought-after Michelin-starred chefs to curate and create meals exclusive to VistaJet's clientele.
VistaJet has even prepared for the possibility of needing some downtime once aboard. With cabin hosts trained by the Norland Nanny College in England – a favorite of the royal family – to attend to any young ones, the Ultimate Sky Sleep package includes everything needed for a fulfilling rest, from hypoallergenic feather duvets and pillows to 400-thread count Egyptian cotton linens.
Once again we find ourselves writing up resolutions and oscillating between comments on how fast time flies and how long the year has felt. Swap out the heaving crowds for the stars and wrap up the party season – and 2022, whilst you're at it – at 45,000 ft.
[See also: VistaJet Unveils Exclusive Art and Wine Journeys]
[See also: The Most Iconic Restaurants of the Elite Traveler Era]