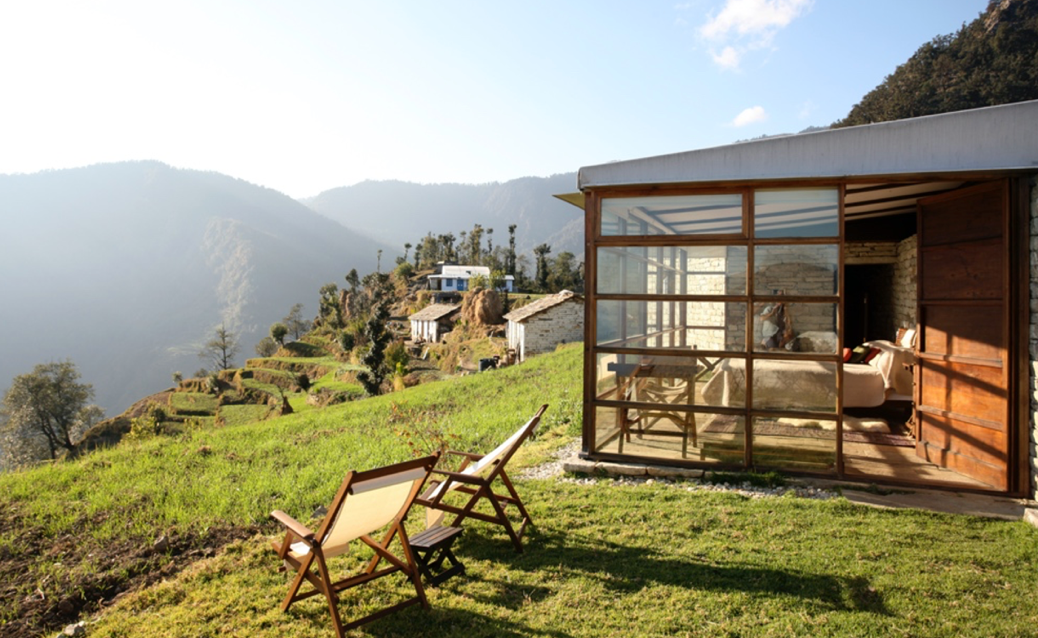 Shakti Himalaya will be reopening its Himalayan walking journeys across Ladakh, Kumaon and Sikkim once again in 2023, news that will undoubtedly delight both long-term fans and intrigued potential clients of the immersive luxury Himalayan experience brand.
Offering breathtaking vistas of the Indian Himalayas alongside inspirational landscapes of epic proportions, Shakti Himalaya plunges the traveler into a world completely separated from the postmodern trappings of everyday life. Swapping out the urban for the rural, and technology for astounding natural beauty, it is an adventure of both isolated wilderness and unindustrialized India.
"During covid, the Shakti village houses closed completely and many of the chefs and guides that make up the Shakti community returned home to be with their families, returning to work the land and embracing a traditional, pastoral way of life," said Jamshyd Sethna, founder of Shakti Himalaya.
[See also: Spend a Night Under Canvas in Utah]
"After more than two years, we are delighted to announce that our Himalayan walking journeys in Ladakh, Kumaon and Sikkim are operating once again."
The heart of the Shakti experience is the village walk, which takes travelers to remote destinations and through rural communities across the mountainous landscape. Committed to both immersing its guests in the untouched cultures and landscapes of the region, whilst also working alongside these communities to further aid their futures, Shakti Himalaya's walks include local temples, monasteries and markets, for an authentic and all-round experience of local everyday life.
Naturally, providing its guests with the utmost attention is also of paramount importance to the travel brand. A private chef, English-speaking support guide, porters and even raft trips are included, alongside gorgeous camping facilities that allow travelers to experience some of the world's clearest night skies; even in the darkness, the majestic beauty of the great outdoors is ever-present.
"Shakti Himalaya offers travel that is enriching both for the soul of the traveler and to the communities that they visit, directly supporting them to protect their future and allowing guests to deeply immerse themselves in these ancient cultures, in comfort and style," Sethna continued.
"The Shakti team is united by its love of the mountains, and for a desire to welcome back guests to the space and peace of the mountains of the Great Himalayan ranges."
[See also: Inside the Reimagined Singita Sabora Tented Camp]