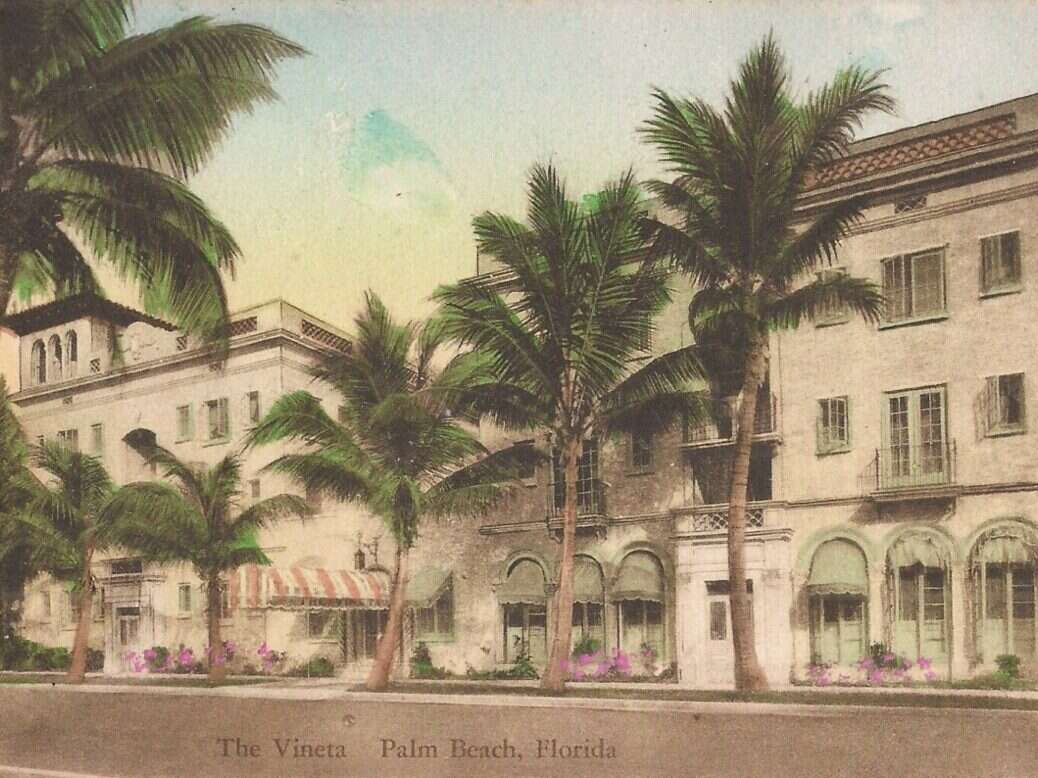 Located right in the heart of ever-alluring Palm Beach, Oetker Collection will be opening its first hotel within the United States, The Vineta Hotel in Palm Beach. The luxury hotel brand's 12th masterpiece hotel globally, the hotel's late 2023 set opening date is just in time for guests seeking a festive getaway in the glorious Floridian sunshine.
Already a standing hotel in its own right with almost 100 years of history, the Chesterfield hotel – as it has been known most recently – will be restored to its previous Vineta name, of which it held for half a century. An iconic landmark within the city, the hotel building was added to the U.S. National Register of Historic Places in 1986.
And Oetker is committed to both paying homage to the years of history that has made The Vineta so legendary within the past, whilst also placing it within the upper echelons of twenty-first century luxury, service, and style.
[See also: Elite Traveler's Guide to Palm Beach]
"This is a monumental moment in the brand's history as we announce our first Masterpiece Hotel in the United States," said Timo Gruenert, CEO of Oetker Collection.
"Many of our existing guests have long visited or are residents of Palm Beach, and we therefore look forward to extending Oetker Collection's unique hospitality ethos based on our values of family spirit, elegance and genuine kindness, to this wonderful town with The Vineta Hotel."
Oetker will be bringing in internationally celebrated interior designer Tino Zervudachi to oversee the sweeping renovations. Endeavoring to mirror the glory of the original The Vineta Hotel, the Mediterranean Revival architecture that is so characteristic of both the city and the era will be maintained, as will the hotel's iconic candy pink exterior.
Also included in his plans is the reduction of bedrooms, from 53 to 41, with the subsequent expansion in size of the remaining rooms to grant more space and amenities than before. The hotel will also be launching new dining and bar experiences.
Zervudachi is also drawing inspiration from the culture of Palm Beach itself, with an emphasis on a fresh and bright aesthetic to reflect the tropical island ambience of the south Floridian city.
See also: Boca Raton Re-emerges Following $200m Refurbishment]