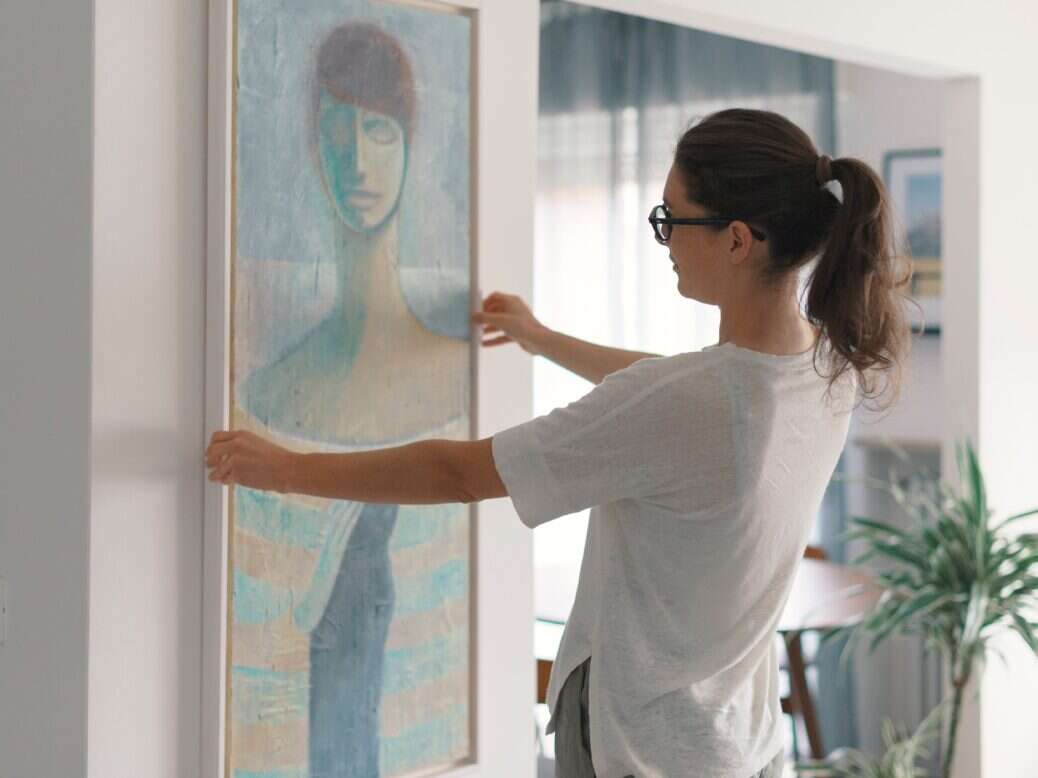 While pandemic lockdowns certainly impacted footfall at museums, galleries and auction houses, the art market has not only recovered – but thrived. In 2021, global auction sales from Christie's, Phillips and Sotheby's stood at $12.6 billion, 2.3% higher than the previous high-water mark set in pre-pandemic 2018. 2022 is also posed to be a record year, with global auction sales from the same auction house triumvirate totaling $7.4 billion in the first half of 2022.
Several factors have contributed to this market surge. First, demand has increased as a flood of new buyers have entered the scene, many looking to start building their own personal collections. During the pandemic, not only did people have time to explore new interests, but they spent more time at home (or moved into new homes) and began paying more attention to what was (or wasn't) on their walls. This naturally led to their scouring the web for artwork being offered by galleries and auction houses around the globe.
"Major auction houses reported that in some cases, up to 40% of their bidders were entirely new clients," Monica Heslington, head of the Goldman Sachs Family Office Art Advisory, says of last year's boom in sales. "Many of these new art enthusiasts are millennials or from Asia, where the market is rapidly growing."
Another factor behind the strength of the market has been the exceptionally high calibre of artwork coming to the auction block. Given that collectors are almost always willing to pay top prices for top-tier pieces, even during economic downturns, a steady supply of quality artwork is the key to a healthy market. The Macklowe Collection, which sold for $922 million at Sotheby's over the course of 2021-2022, was the most valuable private collection ever sold at auction. With the announcement of Christie's November 2022 sale of Paul Allen's collection, estimated at $1 billion, many expect that record will soon be broken.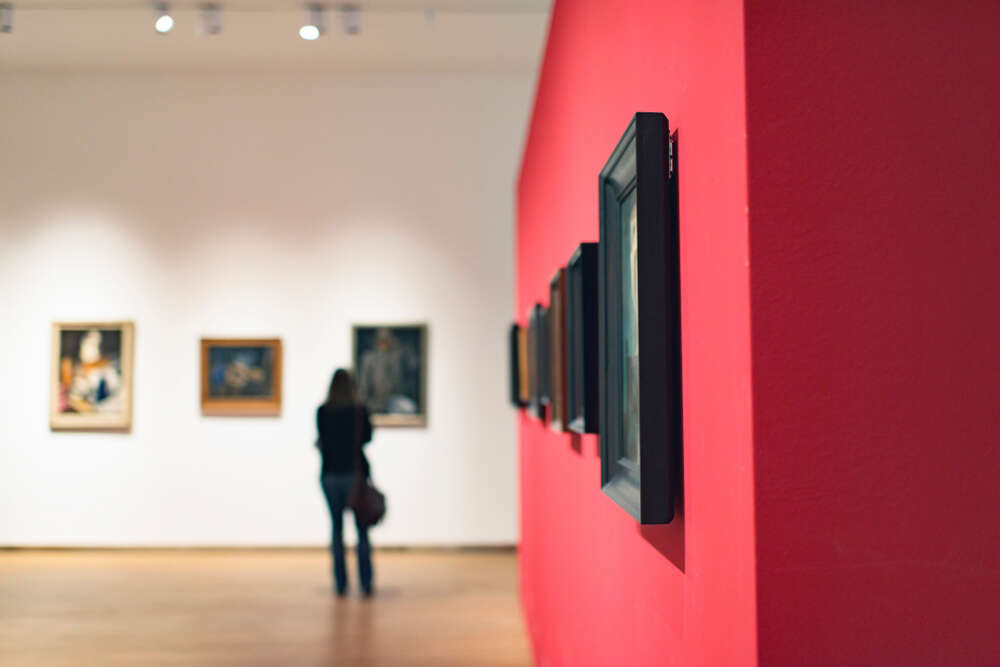 Seeking the input of experts is the key to building and managing a collection
"The art market is not always transparent and welcoming to newcomers," says Heslington. "The most rewarding part of my day is having "Art Market 101" conversations with our clients, where we educate them on the intricacies of the art market and provide them with access to best-in-class experts who will be invaluable for each stage of their journey."
Many collectors focus on engaging art experts to assist in sourcing, price research and negotiations, condition checks, and other logistics around acquisitions. However, it is equally important to have advisors who understand the differences between art and other assets and can help navigate the complex approaches to tax and estate planning that are required by an art collection.
"Art and collectibles are emotionally charged assets," explains Heslington. "Collectors love their collections and receive nonfinancial dividends from living with and enjoying their artwork. These benefits can outweigh potential tax savings. For example, in certain jurisdictions it might make good tax sense to annually donate artwork to a museum for an income tax deduction, but collectors who adore living alongside their art may have no interest in doing this."*
"The same goes for lifetime transfers to family members, which might be an effective estate tax play, but is unappealing to a collector who doesn't want to give up total control of a beloved artwork."
Collectors must also stay abreast of a fluid and fast-evolving tax and legislative landscape. The current U.S. federal long-term capital gains rate for art and collectibles is significantly higher than the rate on other assets like stocks and art sales are also subject to an additional federal investment income tax surcharge. State-level income, sales and use taxes also need to be considered.
For those closer to the end than beginning of their collecting journey, further complications can arise when it comes to passing these assets on to the next generation, requiring honest, open dialogue, education and expert consultation.
In some cases, for example, children may not hold the same interest and enthusiasm for a collection as their parents. "This can result in potentially uncomfortable conversations during the estate planning process," says Heslington. "Children often end up liquidating the collection. Their lack of knowledge and interest in the art and collectibles markets can be a disadvantage when selling the collection, where the margin of error is greater than when selling a stock or other asset. Many of the conversations I have with clients address future sales strategy, so that proceeds aren't inadvertently left on the table."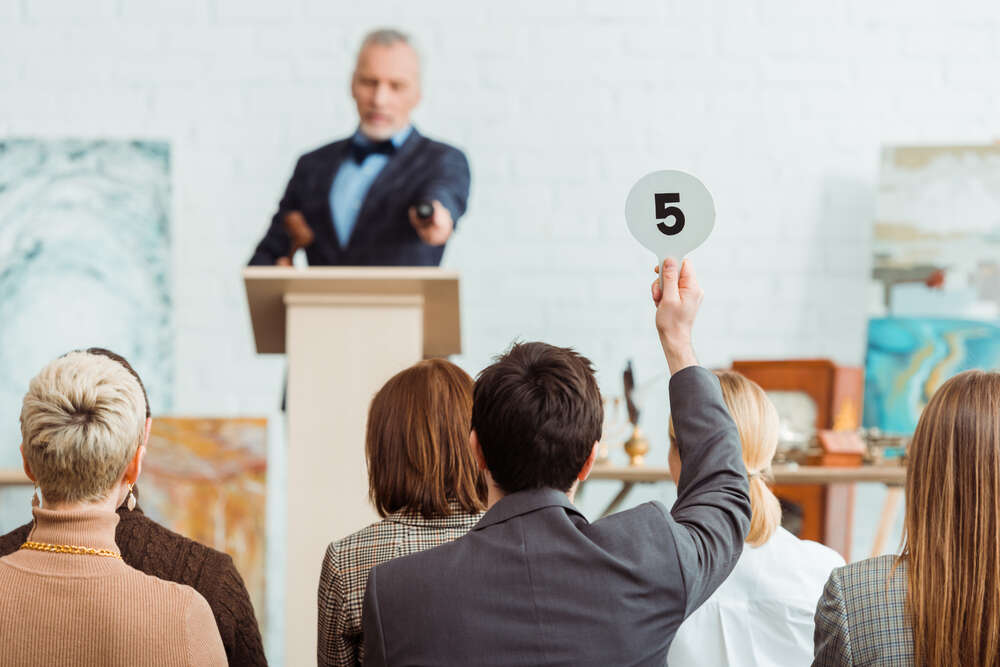 It's a great time to get started
Heslington believes this is a particularly exciting time to collect art, especially given the heightened focus on and exposure that is being given to female, BIPOC and other underrepresented artists. "Milk of Dreams," the title of this year's Venice Biennale, one of the most important art events on the global cultural calendar, was inspired by British-born Mexican surrealist Leonora Carrington, "whose work until recently was overshadowed by her male peers." Also at this year's Biennale, Simone Leigh became the first Black American woman to represent the U.S. at their Pavilion. Yayoi Kusama, Joan Mitchell, Faith Ringgold and others, are among a growing group of women artists beginning to receive the recognition they've long deserved through major museum exhibitions.
Given the art world's pivot to online platforms during the pandemic, there also is more easily accessible information available to collectors than ever before. This is crucial, as in the art world, knowledge is power.
More broadly, there is a newfound sense of energy and excitement in the art scene as a whole. "By far the most thrilling development is how excited people have been to experience art in real life again," says Heslington. "People have discovered that seeing art on a screen doesn't equate with the profundity of experiencing it in person."
*Goldman Sachs does not give tax advice and strongly urges investors to consult with their own tax advisor
Thank you for reading this article. Please review the important information below.
This material is intended for educational purposes only and is provided solely on the basis that it will not constitute investment advice and will not form a primary basis for any personal or plan's investment decisions. While it is based on information believed to be reliable, no warranty is given as to its accuracy or completeness and it should not be relied upon as such. Information and opinions provided herein are as of the date of this material only and are subject to change without notice. Goldman Sachs is not a fiduciary with respect to any person or plan by reason of providing the material herein.
Scope of Relationship and Service Providers. Goldman Sachs & Co. LLC. (GS&Co., a subsidiary of The Goldman Sachs Group, Inc. and a registered investment adviser) and its present and future affiliates and their respective partners, officers, directors, employees, and agents (collectively "GS"), may offer and provide through the GS Family Office ("GSFO")—or through a client referral to third parties—a suite of personal family office services ("GSFO Services") specifically designed for certain Private Wealth Management clients of GS. GS may receive fees for certain GSFO Services. This material represents the views of GSFO and the views and opinions expressed herein may differ from the views and opinions expressed by other departments or divisions of GS.
GS does not provide legal, tax, or accounting advice to its clients, unless explicitly agreed between the client and GS, and GSFO does not offer the sale of insurance products. As part of its GSFO Services, GSFO may, upon your request, discuss with you various aspects of financial planning. The scope of such planning services will vary among clients and may only include episodic and educational consultations that should not be viewed as tax advice. Financial planning does not address every aspect of a client's financial life and the fact that a topic is not discussed with you does not indicate that the topic is not applicable to your financial situation. GSFO may review with you the general income tax consequences of your investments, estate planning, philanthropic endeavors, real estate holdings, and certain other activities that may affect your income tax.
GS assumes no duty to take action pursuant to any recommendations, advice, or financial planning strategies discussed with you as part of GSFO Services. It is your responsibility to determine if and how any such recommendations, advice, or financial planning strategies should be implemented or otherwise followed, and you are encouraged to consult with your own tax advisor and other professionals regarding your specific circumstances. GS is not liable for any services received from your independent advisors or the results of any incident arising from any such services or advice.
Certain of the GSFO Services may be provided by GS, which includes, among others, GS wealth management personnel ("GS Personnel"), The Ayco Company, L.P. ("Ayco") (a GS affiliate and a wholly-owned subsidiary of The Goldman Sachs Group, Inc.), and Ayco wealth management personnel ("Ayco Personnel"). Certain other of the GSFO Services may be provided through a client referral to subcontractors, independent service providers, or other unaffiliated third parties (collectively, "Third Party Vendors" or "Network Service Providers"), who are not acting as financial or investment advisors, and who are not delivering investment or financial advice, with respect to the provision of GSFO Services. Services provided by Third Party Vendors are wholly independent of those provided by GS and additional terms of service may apply for clients entering into any separate agreements with Third Party Vendors in furtherance of GSFO Services. GS may refer clients to Third Party Vendors for services including, but not limited to, tax return preparation, household payment administration and bill payment, certain philanthropic advisory services, cyber security services, physical security services, and health advisory services.
The scope, duration, deliverables, assigned personnel, referrals to Third Party Vendors, and delivery channels through which GSFO Services are provided will vary among clients, including the facts, requested services, circumstances, personal financial goals, net worth, complexity, and/or needs of each client. Services will be reviewed, advised upon, and/or performed, to the extent applicable to each client. GSFO Services will be provided based on individual client needs. Not all clients will receive all services. Certain activities may fall beyond the scope of the GSFO Services. In addition, GSFO Services may not address every aspect of a client's financial life.
GSFO Services do not include investment and brokerage services for clients' GS accounts, which will continue to be provided by GS pursuant to the terms of the agreements between those clients and GS. Any asset management services provided are governed by a separate investment management agreement (as may be applicable). GS Personnel and Ayco Personnel providing GSFO Services do not provide discretionary management over client investments.
Consolidated Reporting. Any consolidated report that GSFO may provide is at your request and is for informational purposes only; it is not your official statement. Information (including valuation) regarding holdings in third party accounts or other non-GS investments may be included as a courtesy and is based on information provided by you. GS does not perform review or diligence on, independently verify the accuracy of information regarding, or provide advice on such non-GS investments; GS assumes no responsibility for the accuracy of the source information and such assets may not be included on GS's books and records. While we may inform you of how a non-GS investment fits within your overall asset allocation, our classification of the investment may be different than your custodian or external adviser's classification. You should review and maintain the original source documents (including third party financial statements) and review them for any notices or relevant disclosures. Assets held away may not be covered by SIPC.
Responsibility to Clients. GS may act as a fiduciary in providing some but not all GSFO Services provided by GS. GS may act in an investment advisory capacity with respect to one or more client accounts and may undertake a fiduciary duty when providing certain of the GSFO Services. Where GS acts as a broker it may not become a fiduciary. GS does not act in an investment advisory capacity and has no fiduciary duty when providing certain GSFO Services, including accommodation services – which are provided as a courtesy only. In providing GSFO Services, GS will rely on information provided by, or on behalf of, clients. GS will not be responsible for the accuracy or completeness of any such information, nor for any consequences related to the use of any inaccurate or incomplete information.
Limitation of Liability for Certain Services. Where GS refers clients to Third Party Vendors for certain GSFO Services, GS is not liable for clients' ultimate selection and utilization of such Third Party Vendor, for any services rendered or guidance received, or the results of any incident arising from any such referral. GS is not responsible for the supervision, monitoring, management, or performance of such Third Party Vendors and is not liable for any failure of Third Party Vendors to render services or any losses incurred as a result of such services. Cybersecurity and physical security consultations provided by GS are intended to provide a general overview of cyber and physical security threats, but are not comprehensive; GS is not liable for any incident following such consultations. Where GSFO provides art advisory services, such services are generally limited to education; GS does not recommend purchasing art or collectibles as an investment strategy, provide formal or informal appraisals of the value of, or opine on the future investment potential of, any specific artwork or collectible.
Fee Structure. Fees for GSFO Services may vary among clients depending on their particular circumstances. Certain of the fees associated with GSFO Services are either charged as a single bundled fee while other fees are charged as supplemental fees, which are identified in the GSFO Services Supplement to clients' Customer Agreement. GS reserves the right to adjust the GSFO Services fees in the event of extraordinary circumstances.
Conflicts. GS may receive fees for certain of the GSFO Services. In the course of providing such services, GS may offer additional services and/or products that are independent of the GSFO Services and for which additional fees or commissions are charged. These offerings create a conflict of interest and clients may be asked to acknowledge their understanding of such conflict.
Assumptions. Where materials and/or analyses are provided to you, they are based on the assumptions stated therein. In the event any of the assumptions used do not prove to be true, results are likely to vary substantially from the examples shown herein. These examples are for illustrative purposes only and no representation is being made that any client will or is likely to achieve the results shown. Assumed growth rates are subject to high levels of uncertainty and do not represent actual trading and, thus, may not reflect material economic and market factors that may have an impact on actual performance. GS has no obligation to provide updates to these rates.
Any provided financial planning services, including cash flow analyses based on the information you provide, are a hypothetical illustration of mathematical principles and are not a prediction or projection of performance of an investment or investment strategy. Any projections based upon or discussions of pending legislation are not intended by GS to be relied upon as investment advice.
No Distribution; No Offer or Solicitation. This material may not, without GS's prior written consent, be (i) copied, photocopied or duplicated in any form, by any means, or (ii) distributed to any person that is not an employee, officer, director, or authorized agent of the recipient. This material is not an offer or solicitation with respect to the purchase or sale of any security in any jurisdiction in which such offer or solicitation is not authorized or to any person to whom it would be unlawful to make such offer or solicitation.
GSFO services offered through Goldman Sachs and Co. LLC. Member FINRA/SIPC. © 2021 Goldman Sachs. All rights reserved