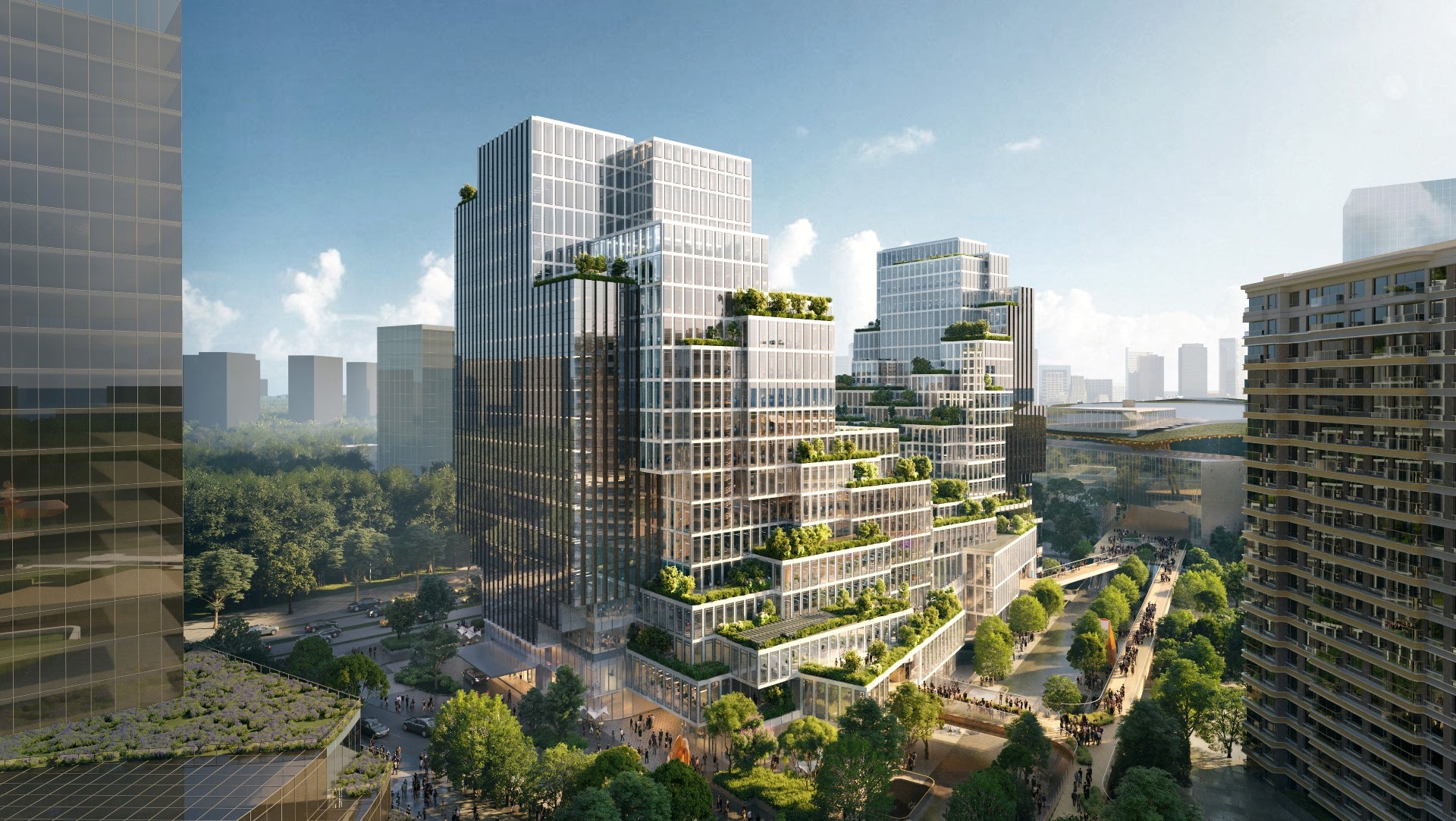 "I don't have a crystal ball," Brad Berry jokes over Zoom. I'm talking with the vice president of global residential development at Rosewood, one of the world's most beloved hotel and residences brands, and I'm keen to know what the future holds for branded residences.
Because there's no doubting that branded residences are having their moment, if a moment can be stretched across ten years. Savill's has seen the number of branded residences increase by a considerable 170% over the past decade, and recent years have seen luxury brands outside of the hotel scene – think fashion brands including Bulgari and Armani, car giants such as Lamborghini, even the Louvre – establish their own residences across the world.
And Rosewood is doing particularly well. Already a long-established name in the industry, its collection of hotels includes some of the most iconic around the world, including The Carlyle in New York and Hotel de Crillon in Paris. The hotel business is booming, but 2022 has been the year of the residences for Rosewood. Inquiries are up 250 percent from 2021 to 2022 so far, with a significant increase in the second half of 2022.
[See also: Inside the Striking Rosewood Hong Kong]
Rosewood, in turn, is responding to demand by growing at a rapid rate; half of the pipeline for 2023 across the whole brand, Berry tells me, are residences, including new builds in Sarasota and Naples in Florida, Beverly Hills in California and even Phuket in Thailand. And in what can only be a reflection of the trust embedded in the Rosewood brand across the international community, the Private Rosewood Suites at Rosewood São Paulo sold out before opening, priced at 73 percent above comparable luxury residences that were not branded.
Is this just a particular phase the real estate world is going through, I ask him, or do you think it'll only continue to grow over the next decade?
"I don't know where branded residences will go," says Berry. "But I do believe it'll get stronger. That sense of connection, that lifestyle; that'll continue to be important for people as we go forward."
As we turn to discuss what makes a branded residence so alluring to buyers today, Berry stresses the emphasis of both luxury and convenience that so characterize the branded residence experience of today's market.
"The convenience of a branded residence is really important," he says. "The idea of lock and leave and having all that service there for you. People are looking past the product and looking for lifestyle. You want to get the product right, you want to get the quality right, all these things. That feeling of lifestyle really resonates with people."
[See also: Rosewood Announces New Hotel in Milan]
The Rosewood lifestyle is a particularly illustrious stream of luxury; its hotels and residences are celebrated across the world as pillars of glamor and sophistication, seamlessly entwining personal touches with an undeniable presence of worldliness.
"Our guests want to live a Rosewood lifestyle," Berry acknowledges. Even in its hotels, "our guests are residents. Our design philosophy is very residential in nature. We've stepped up and really focused on that demand and worked with partners to enhance that."
Rosewood's emphasis on going that extra mile to personalize the treatment of hotel guests is so intrinsic to its operations that Berry jokes with people that when it came to Rosewood entering the residences market, "we didn't really have a choice."
"It was a natural evolution," he says. Today, the immaculate standards of personalization that Rosewood extends to their residences' owners is furthered by a concept Berry explains to me as 'enriched living.'
"We're trying to enrich your life," he explains. "Which is what you want out of this luxury product." This joins Rosewood's 'sense of place' philosophy, which is shared across both the hotels and residences within the brand, a pillar that Berry believes to be intrinsic to its success and reputation.
"It's a very important aspect of what Rosewood's about," he says. "We of course want to put hotels and residences everywhere that we can, but we want them to be unique, we want them to resonate with the local environment, we want them to be part of the community… We want them to know they're in Paris, or São Paulo!"
[See also: Timeless Elegance: Inside Rosewood Vienna]
"We call our residents affluent explorers," he continues, "because they want to explore the area, whether as a hotel guest or a residential owner."
This commitment to the 'Sense of Place' notion has a major impact on how Berry and his team decide on new locations for Rosewood, but – naturally – it's not the only consideration they regard.
"We look at markets with a positive real estate environment, and that's obviously helpful," Berry expands. "Can this market accommodate luxury residential? And our owners are sprinkled around the world, and they have a desire to be in a certain location. London, Paris… That goes without saying, but we take it a step further, and communicate with our guests on where they want to be."
I ask Berry what the most rewarding part of his job is. "It's very rewarding for me to be on the ground, grass roots," he says.
"When we hand a unit over to someone… It's an exciting time. Everyone remembers when you've bought a home, you've got the keys, you walk in there for the first time. It's a big deal! I really appreciate that."
The team around him is also integral to not only personal job fulfillment, but the core of Rosewood's success, too. "We have this philosophy, it's called a 'calling'. It's our calling to do that, people wake up every day to do that. It's infectious to be around. Buyers want that, they expect a lot, they expect value for their money, right?"
"And this is something I really appreciate, you can't do it all yourself, you need to be with like-minded people. It's great to be a part of."
We start discussing further plans for Rosewood Residences; Berry informs me of an expansion in Miami, Florida, where the brand will be opening 44 residences by famed architect Peter Marino as part of the Rosewood The Raleigh Miami Beach. A fellow of the American Institute of Architects, Marino has designed some of the fashion world's most exciting stores, including the celebrated Armani boutique on Madison Avenue, the Louis Vuitton flagship on Rodeo Drive, and the Chanel tower in Japan's Ginza district. Noted for his distinctive minimalist approach, I tell Berry that I can't wait to see what he brings to South Beach.
"2023 is going to be great," says Berry, grinning again.
[See also: The Future of Beyond Green with CEO Lindsey Ueberroth]